Hi everyone,
I just checked the calendar…it's been a MONTH since my last blog already?(!) Time has seemed to fly by but that's likely due to how busy things have gotten of late.
My parting message in my last post mentioned the famous Bushfire Music Festival and let me tell you, I certainly know why it's famous now. Over 30,000 people were estimated to have came out over that weekend; there was an incredible variety of musical acts and cultural flavour that came just as advertised. It was a great time!
Lately, I've started to expand my role outside of the EOCGA office and gain a routine with the Olympafrica Centre (OAC) in Lobamba, where I have been spending two of my weekdays. As a result, I've become more familiar with the local transit, yelling "stesh" to make sure I get off at the right stop. OAC has been a busy spot to supervise, with youth futsal and volleyball tournaments happening in my time there so far. I've even gotten myself involved with a few matches on the frontball courts (still a work in progress).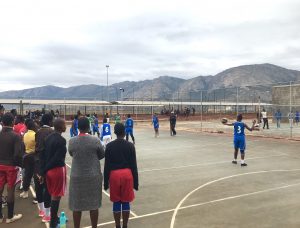 Planning for our Olympic Day events has resulted in some official dates that are coming up fast! On July 5th, 6th and 13th, Olympic Day will be held in three different communities. Two of those communities – Kukhanyeni and Siteki – haven't been used for Olympic Day before, so we had to take some road trips out to inspect the sites to ensure that everything is available when the time comes. Our preparation continues as we speak and on top of that, our promotion for the event is in full swing. We've visited two preschools in host communities where we helped the young students colour the Olympic rings and learn about what they mean. We also spoke about Olympic Day, and did some other activities before handing them each a personalized Olympic certificate.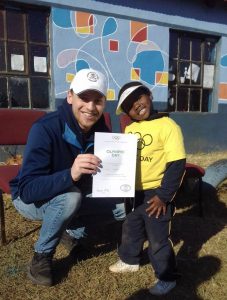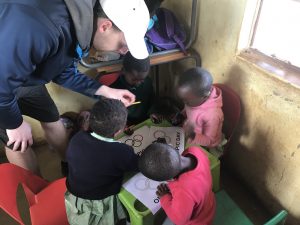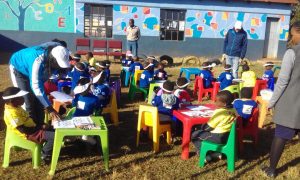 We were lucky enough to have six of our EOCGA scholarship athletes join us on our  promotional trip to Siteki. It was great to see them getting involved in giving back to the community. In order to build a sports culture centred around good values, role models are key and they are just that.
I guess that sums up the main things, but there's been so many unique experiences that have made it great so far. Whether it's picking avocado straight from the tree, eating some traditional braai (barbecue), sipping some Sibebe (local beer) on the top of a mountain overlooking Mbabane, or getting up at 3:00am to watch the Raptors win the NBA championship, Eswatini and its experiences have been excellent to me. There's certainly more to come, so I'll keep you in the loop.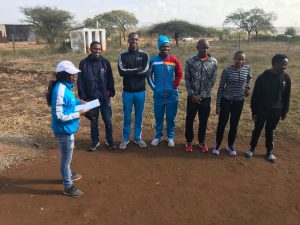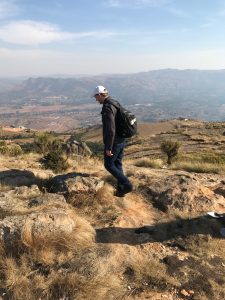 That's all until next time. Thanks for reading!
Brendan