Hello everyone!
I can't believe we're over half-way through our practicum placement here. It has already been such an honour to represent the Commonwealth Games Canada while working with the Botswana National Olympic Committee.
Since my last b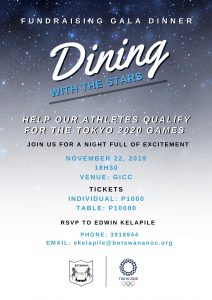 log post, we have made significant progress with our Long-Term Athlete Development revisions. We've been working closely with members of the BNOC, and have even begun working on a few side projects with the marketing team. For example, we will be assisting in the planning for a fundraising gala dinner! The idea is to support Botswana athletes on their journey to the Tokyo 2020 Olympic Games. We created an advertisement for the event, which has already been printed in two local newspapers! We were very proud to see our work benefiting such a good cause.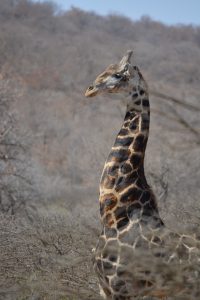 Last weekend we managed to go on a rhino tracking tour at the Mokolodi Nature Reserve. Although it was not guaranteed that we'd spot any animals, let alone rhinos, we ended up seeing so much more than we bargained for! We saw two rhinos with their babies, two hippos from a distance, an ostrich, a herd of impala, two kudu with their massive spiral horns, and at least 10 giraffes! (A herd of giraffes is actually called a "tower.")
We've met some great people, learned so much about the country, and are well on our way to making a positive impact during our time here. I can't wait to see what we accomplish during the second half of our placement!
Lindsay