By: Benjamin Kent
Sawubona and Hello from Swaziland,
What an adventure this has been so far. The experiences have been phenomenal, and the work has been nothing short of amazing, as well. To start, I felt it would be most fitting to introduce you to the office: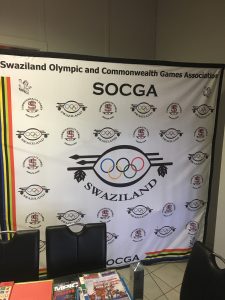 As you enter you are greeted by this large banner that explains exactly what we are and how passionate SOCGA is for sports.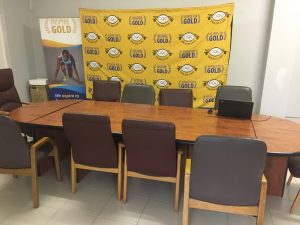 This is the board room, where meetings are often held. The SOCGA staff will all gather in this room to discuss budgets, weekly outlooks, and create strategic plans. This is where the staff will gather to brainstorm ideas for sustainability and practicality.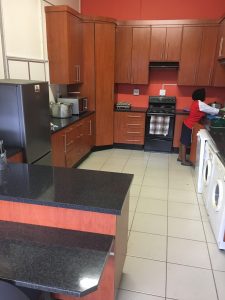 This is the kitchen area, most often used for eating lunch when it is break time!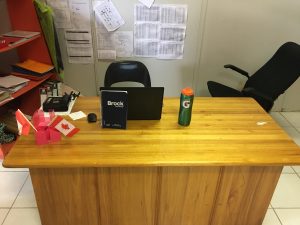 Lastly, this is my desk. Most days this is where I do all my work, following occasional board room meetings I will return to my desk to examine how to best achieve the goals and tasks assigned to me.
Now that you have a lay of the land, it's time to discuss what I actually DO. As with any new beginning, often the first couple of days, or perhaps week, are used to settled in, understand the functions, and operations of the office. This was true for me, as my first day mainly consisted of observation and understanding of my surrounding. This buffer day had me captivated by the passion my co-workers had (and have) for their work. I had been told on my arrival day that sport in Swaziland is not as popular as in other African nations, let alone North America, and that the work to generate traction on sporting events and workshops will be a difficult task. This challenge is one that is taken head on by this team of eight (now nine) dedicated, enthusiastic, and positive employees.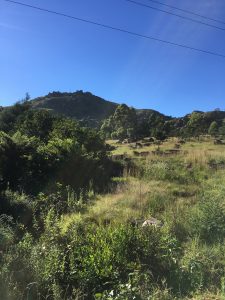 *You may notice that I will insert pictures of the Swaziland landscape throughout all my posts, but it's simply because they are too awesome not to share.*
                As I digress, the following days had me diving right into the action. Unfortunately, this time of year is when kids have just gone back to school, and most hands-on event creation and facilitation takes place from May until December. It appears my work will be more developmental based to help all future projects run smoothly (doing my best to make the job easier for the next QE Scholar that replaces me). To be specific, my first task was to develop a sponsorship package cover letter. This letter is used to preface the pre-configured "Sponsorship Proposition Package" that outlines how an organization/entity can become a sponsor, and the different benefits they will receive from it. Through the utilization of the package I crafted a sponsorship cover letter template (After 3-4 rough drafts) that could be tailored to the specific organization so that they were treated as individuals and understood our commitment to hard work and our passion for sport. I also ensured that the letter discussed the passion these workers have, and the mission and objectives of SOCGA. The letter is now being circulated along with the sponsorship package to potential sponsors for the coming year. I was informed, since there is minimal attraction to sport in Swaziland, that government funding is miniscule, so sponsorship is a sector that is prioritized for most of SOCGA funding. That put a high level of pressure on me to get this letter perfect, but the final product was one I was proud of, and I felt good knowing that what I created could help offer sustainability and growth for SOCGA.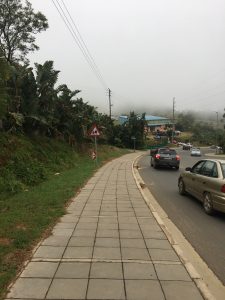 Another major assignment I worked on throughout my first week and a half was the creation of an Annual Activities Report. This report is to be presented this Sunday at the Annual General Meeting that involves the entire National Sports Council for Swaziland. This encompassing report was a compilation of 10 reports made from all the events that occurred during 2017 (as run by SOCGA), as well as a thorough PowerPoint presentation detailing the 2017 operations of the Olympafrica Sport Development Centre (a centre that is facilitated and run by SOCGA). Developing the annual report prompted me to read, and re-read, each report to pinpoint the necessary details to give as thorough of a synopsis possible, while keeping it relatively short. This task, again, was one that had significant importance because during the Annual General Meeting they will be taking a thorough look at the report I compiled to understand the successes and failures of events from the past year. These realizations or discoveries that are retained by the attendees of the Annual General Meeting will then guide them on how to create, succeed, achieve, and surpass the goals they set for 2018. I am excited by the trust the association has already instilled in me, due to the high profile of 2 of my major assignments so far. I am excited to work more on helping this organization grow, all while participating in the daily routines of life in Swaziland. Speaking of which…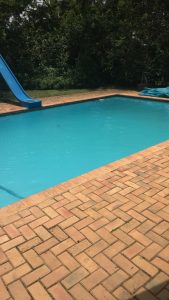 Luckily after my walk back home, which is about 45 minutes long—and uphill, I have this nice pool to help cool me off! I have loved the warm weather and, because of the heat, this past Sunday I was able to participate in my first Swaziland "Braai". A braai is very similar to a barbecue, except it is over coals instead of using propane!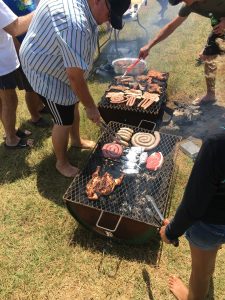 If the excitement of my first braai wasn't enough, the location made it all the more exciting. It took place at Lupholo Dam! A large body of water that offered perfect conditions for jet-skiing, boating, tanning (aka burning), and socializing with many people of Swazi-culture.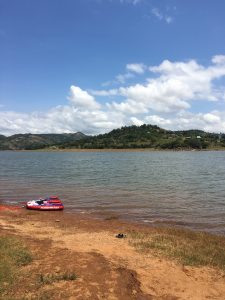 I am so thankful to Derek and Janice (my accommodation providers) who have been so eager and excited to share with me the culture of Swaziland by inviting me to this braai, and to attend church with them the past two Sundays.
I look forward to immersing myself more in Swaziland culture, and getting to expand my reach and presence in the office by taking on more tasks and assignments. Its hard to believe I haven't even been here for 2 weeks, but so far, the balance of work life and cultural immersion has been wonderful, and I can't wait to see what the future has in store.
That's all for now from Mbabane, a new post will be coming soon, I'm sure.
Salakahle and Goodbye, for now!!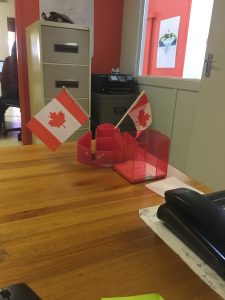 *P.S The Loverboy reference in the title was for my Dad*