Written by: Muhammad Abassi, SportWORKS Officer, S4N Calgary
Cricket is a sport that has captured the hearts of millions of people around the world. From the majestic beauty of a perfectly executed cover drive, to the intensity of a close-run chase, cricket offers something for everyone. In this blog post, we'll take a closer look at the history, rules, and culture of cricket, and explore what makes it such a beloved sport.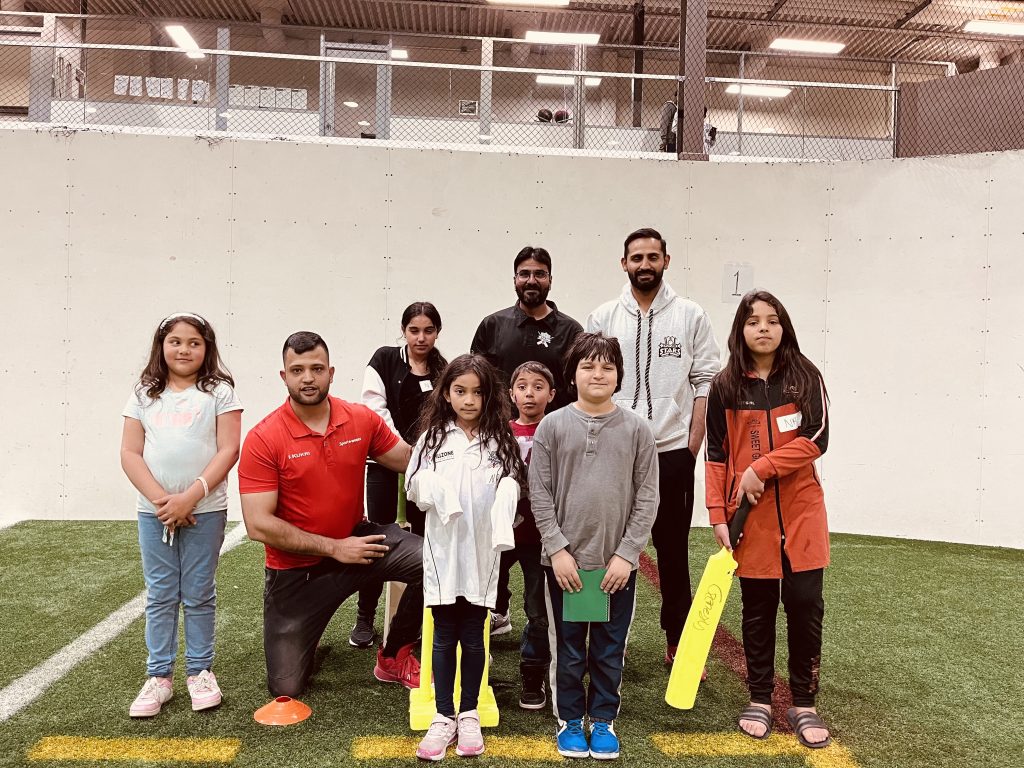 History of Cricket
Cricket has a long and storied history that dates back hundreds of years. Its origins can be traced back to the 16th century, when a game called "creag" was played in southeastern England. Over time, this game evolved into the sport we know today as cricket, with the first recorded game taking place in 1646. From there, cricket spread throughout the British Empire, becoming popular in countries such as India, Australia, and South Africa.
Rules of Cricket
Newcomer youth learned about the complexity of cricket with many rules and regulations, but at its core, it involves two teams of 11 players each, competing to score the most runs. The game is played on a large oval-shaped field with a rectangular pitch in the centre. The team that wins the toss chooses whether to bat or bowl first.
When batting, a team tries to score runs by hitting the ball with a bat and running back and forth between two sets of wickets. When bowling, a team tries to get the opposing players out by hitting the wickets with the ball or catching the ball before it hits the ground. The game is divided into innings, with each team batting and bowling once.
Culture of Cricket
Cricket is more than just a sport; it is a cultural phenomenon that has inspired books, movies, and even political movements. In many countries, cricket is a symbol of national pride and identity, with fans supporting their team with passion and enthusiasm.
One of the most famous traditions in cricket is the "tea break," a short break taken in the middle of the game where players and spectators alike can enjoy tea and snacks. Another tradition is the "sledging", a form of verbal taunting between players that is considered a part of the game.
Conclusion
Cricket is a sport that is beloved by millions of people around the world, with a rich history, complex rules, and vibrant culture full of enthusiasm. Whether you're a casual fan or a die-hard supporter, there's no denying the magic of cricket. From the thrill of a last-minute victory to the camaraderie of a shared tea break, cricket offers something for everyone.
-Muhammad