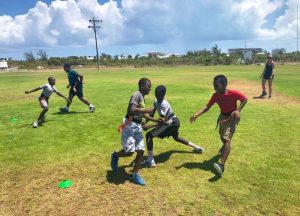 Where do I begin . . . I can't believe that my time here in The Turks and Caicos Islands is coming to an end. This last month has gone by in a blink of an eye and it has been jammed packed with adventure.
July marked the start of rugby day-camps that were held at both Meridian Field and The Graceway Sports center. For it being the summertime, we had an overwhelming amount of athletes attend. Our day camps at the field consisted of drills, games, and water acti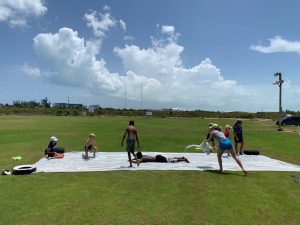 vities, which were a great hit. We had many new faces ages 4-17, and their enthusiasm and ability to pick up the skills quickly surpassed any expectations. At the sports center, the youth that attended camp each day became our helpers when teaching the new athletes the rugby skills. The youth enjoyed rugby so much that when we would walk in, they were immediately asking what games we were playing that day. Running day-camps was a new experience for me, but I am proud of what was accomplished in just a month's time.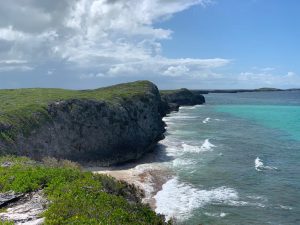 This last month, I continued to explore the island with friends, and family who came to visit me. I am always in awe, at how stunning TCI is. I went on a snorkelling trip where we dove for conch shells, sand dollars, and visited Water Cay. The water was so clear that it made it easy to spot them but retrieving them was the tricky part. I also had the chance to visit North and Middle Caicos, which was absolutely beautiful beyond belief with the lush green vegetation. The highlight of that trip was Mudjin Harbor, the scenery made it seem as if I was in a dream. It was peaceful just listening to the waves crash against the rocks.
Reflecting on my time in TCI, I have changed as a person for the better, and I will be forever grateful for this experience. I have learned how to be a better coach and teach a variety of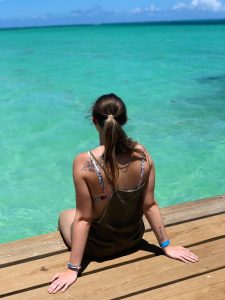 age groups. Being able to see kids genuinely enjoy learning and playing the sport of rugby has been more than I could have asked for out of my time here. I have built relationships with more people than I could have imagined, and I will miss seeing them every day. I could not have asked for a better time here on the island and thank everyone who has made it my most unforgettable summer. I look forward to seeing what the future holds for The Turks and Caicos Islands Rugby Football Union.
Bye for now,
Margo