Hello!
I can't believe I've already hit the halfway point of my time in Botswana. We're making progress on our reviews of the long-term athlete development models. My main focus has been on creating condensed versions of the models currently in place to serve as an aid to the full versions. The goal is to increase the likelihood the models are referenced when programs are being developed.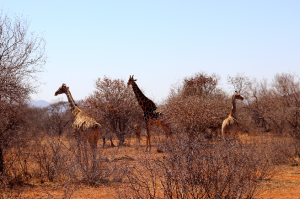 Outside of work we began exploring a bit more of the city. We spent one morning rhino tracking at Mokolodi Nature Reserve. We were fortunate to see two female rhinos with their calves within the first hour. Since the reserve is a protected area from poachers the rhinos do not view people as threats, although the one calf was still curious about us. Before the morning was over we had seen much more wildlife such as kudus, impalas, zebras, giraffes, and an ostrich. Seeing them roam free was a surreal experience.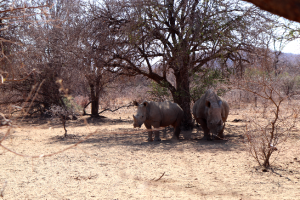 One night I took the opportunity to watch the International Space Station go over our house. This is one of my favourite things to do back home. It brings a sense of calmness and reminds me of how connected the world actually is. The ISS represents the potential when people from opposite sides of the world come together. Much like my work here, I am learning the importance of working with foreign cultures. It is amazing what you can create when so many different backgrounds and mindsets come together.
-Lindee