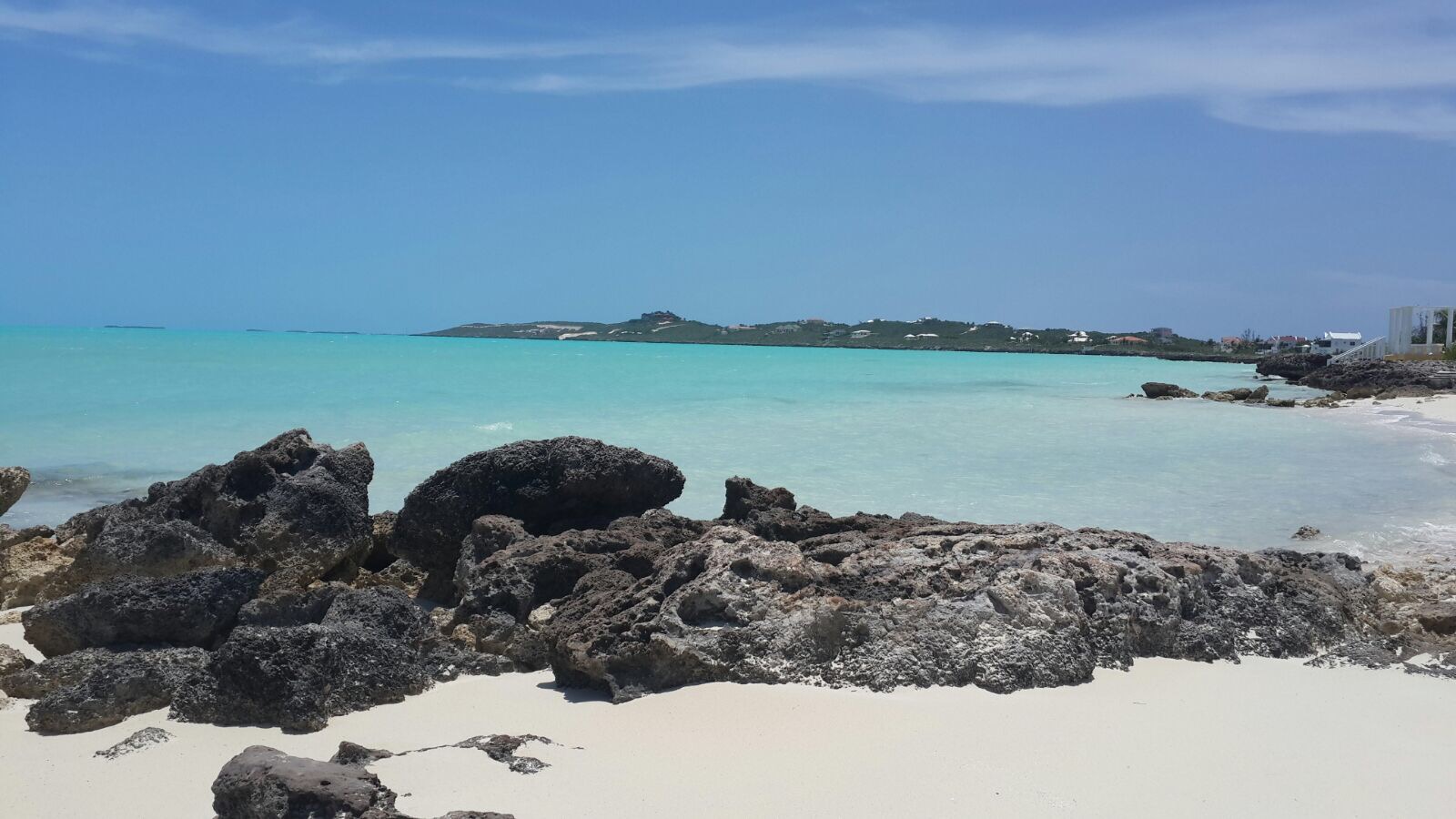 By Megan Harper:
Hello again from Provo, TCI!
It has been almost two months since I touched down on this beauty of an island. Time really does fly when you're having fun!
I continue to run rugby sessions at local schools. The schools I visit include: Wesley Methodist School (private primary and secondary), Precious Treasures International School (private primary), M.I.L.L.S. Institute (private primary), Enid Capron Primary School (primary) and Ianthe Pratt Primary School (primary). I run one to four sessions a day which are usually about an hour in length. I also visit the Edwin Gartland Youth Center on Wednesdays, Saturdays I help coach at Turks and Caicos Islands Rugby Football Union's Youth Rugby Training and I still attend Women's National Team practices. When I am not out on the road, I am working in the office.
I try to keep the structure of my sessions consistent; I begin with a warm-up game and stretches and then some passing and technical drills. I always finish with a tag rugby game so that the youth may put into practice what they just learnt in the exercises. Depending on the skill of the players, I increase or decrease the difficulty of the drills.
I had the pleasure last week of staying with four family members who were visiting TCI. The condo they rented was right across from my office in Grace Bay. While they were here we tried several different local restaurants I haven't had the chance to go to yet, as well as my favorite outing of a sunset cruise (with all you can drink rum punch). The cruise was a glow worm tour which is a phenomenon that occurs three to six nights after the full moon. About one hour after sunset, for 15 minutes, the marine worm performs a sparkling mating ritual. As the female Glow Worm releases an egg mass, it spirals to the surface emitting a pulsating green light. The male worms encounter the egg masses and dart around inside causing them to glow even brighter.
This month the TCIRFU has hosted two international rugby teams, The Worcester Rugby Football Club from Massachusetts and the Princeton University Alumni team. TCIRFU came out on top of Worcester but fell to Princeton's Flying Tigers. The Women's Team still participated in the Princeton tour by playing a short game against each other at half time and then preparing a traditional jerk chicken, rice and peas, and mac and cheese dinner for the athletes.
At the end of the month we have another U19 men's qualifying tournament. In an effort to attract more spectators we will be running a bar, hiring a DJ, creating more advertisement and having a women's and youth match at half time. All proceeds go to the TCI Rugby Development Program.
I am still trying to organize a date to travel to North Caicos and Grand Turk to run some rugby sessions in those areas of TCI. Because of the focus on track and field this term, getting the schools to introduce another sport has proven difficult.
Until next time!
Megan