By Caity Mallett:
Hi Everyone,
These past few weeks have been incredibly busy at the TCIRFU (Turks and Caicos Island Rugby Football Union), this past Saturday we held a Beach Rugby Tournament which was a great success. There were 6 mens teams which made for great competition on the beach, as well as the women having a contact exhibition match which was lots of fun and my first game of contact in a while, although I did mess up my shoulder and got a nice cut on my leg. It was great to see everyone out for a little "friendly" competition and extracurricular fun afterwards.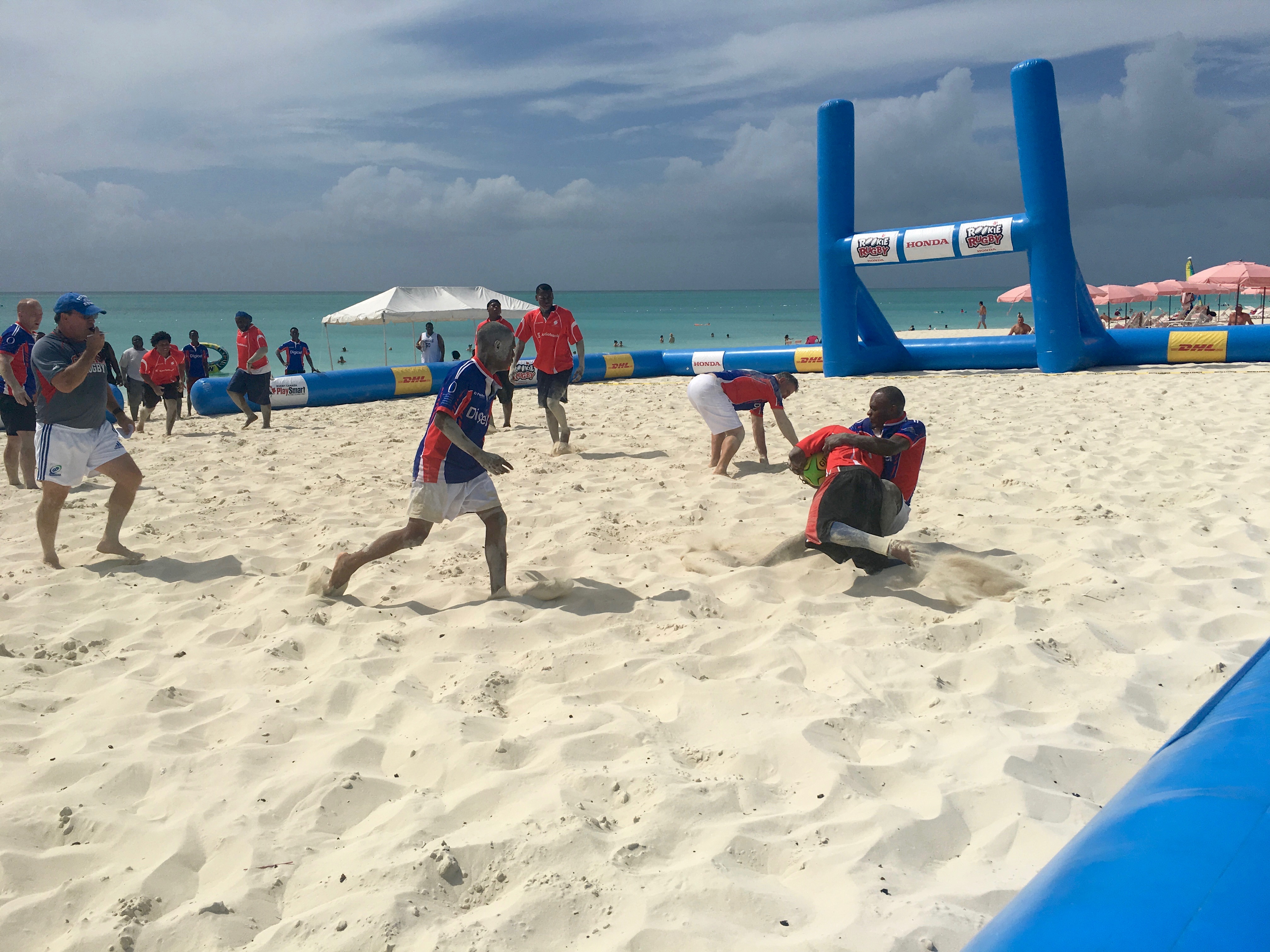 Last weekend was our final week of youth rugby until it resumes after the summer. We had an awards banquet to hand out trophies and medals for our Rio 2016 Tag League, which the Canadian team won – and I swear I wasn't biased while refing their games, congrats to them and all of the teams who participated including USA who was a very close second. It was great to see the growth of the youth program here and hear about how much it has improved since the QE Scholars started in TCI. We also held a beach day for the kids, with a game of rugby in the sand and then a few other games and whatnot in and out of the water to celebrate the end of their sessions. I really enjoyed my time working with them, and hope to see a few of them out for our upcoming Summer Camps. There's definitely some bright talent in there for the future of TCI rugby.
On a more administrative note, we've been fundraising like crazy for the U19s trip to the RAN Championships in Miami this coming weekend. The team has been working really hard to get into game form for their upcoming games and it should be an exciting tournament. If anyone is interested in watching, check out the Rugby Americas North website for the schedule and live streams. Their first game is this Saturday July 9th against Mexico. A big thank you to all of the individuals and companies who have helped to support the team in their efforts, and good luck in the tournament.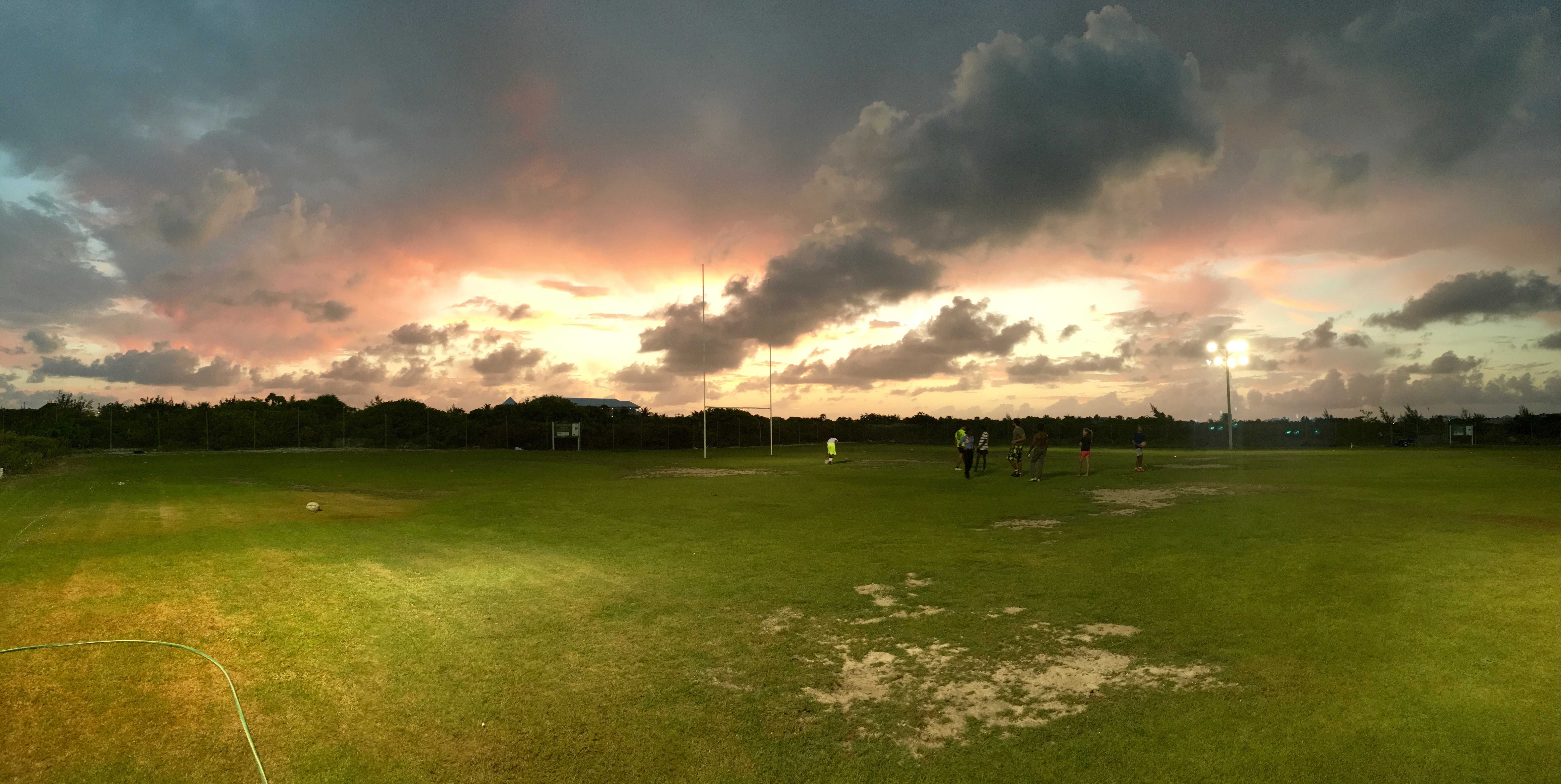 Also, my strategic plan is coming along nicely. Last week we had a executive meeting where we discussed the future of the club in respect to the youth, womens and mens programs. I'm really looking forward to completing it and I believe it's something I will be very proud of! In the next few weeks I'll be continuing to work on it as well as the camps we are trying to start this year and finalizing a few more sponsorships for the U19s.
Caity Mallett