By: Jenna Brown
I can't believe Mitch and I have 3 weeks left in Swaziland! Although May seems so far away from when we first arrived, these last 3 months have flown by, as will the last 3 weeks. We have made so many great friends here, and it won't be easy to say goodbye to them and and the beautiful Kingdom of Swaziland.
The past couple weeks have been very busy at the SOCGA office, preparing to send Team Swaziland to Rio for the Olympic Games! In addition, I have been working on my final project for the organization, a sponsorship proposal, to increase funding for the Sport Values 4 Life training program, which focuses on training sport leaders to teach fundamental movement skills which form the foundation of sport, and to teach good values through sport. It has been a great project to work on, and I can't wait to see the impact of it.
This week I was able to take a day away from the office to accompany Mitch and some OAC volunteers to a primary school, where each week they visit a different school to teach the kids and teachers different types of physical activities and sports. We introduced them to rope skipping, sprint hurdles, baseball, cup stacking and agility activities. It was very rewarding to see all the smiles on the kids' faces as they try a new activity!
Mitch and I said goodbye to our Finnish friends who have been staying at the hostel with us since we arrived 3 months ago. We had many great memories with them, from the time Eeva cut my hair with kitchen scissors, to our trip to Kruger Park. Although it was a tearful goodbye, we have become very good friends with them, and I'm sure we will stay in touch! One of my favourite things about travelling is meeting people from all over the world; you never know who you could meet!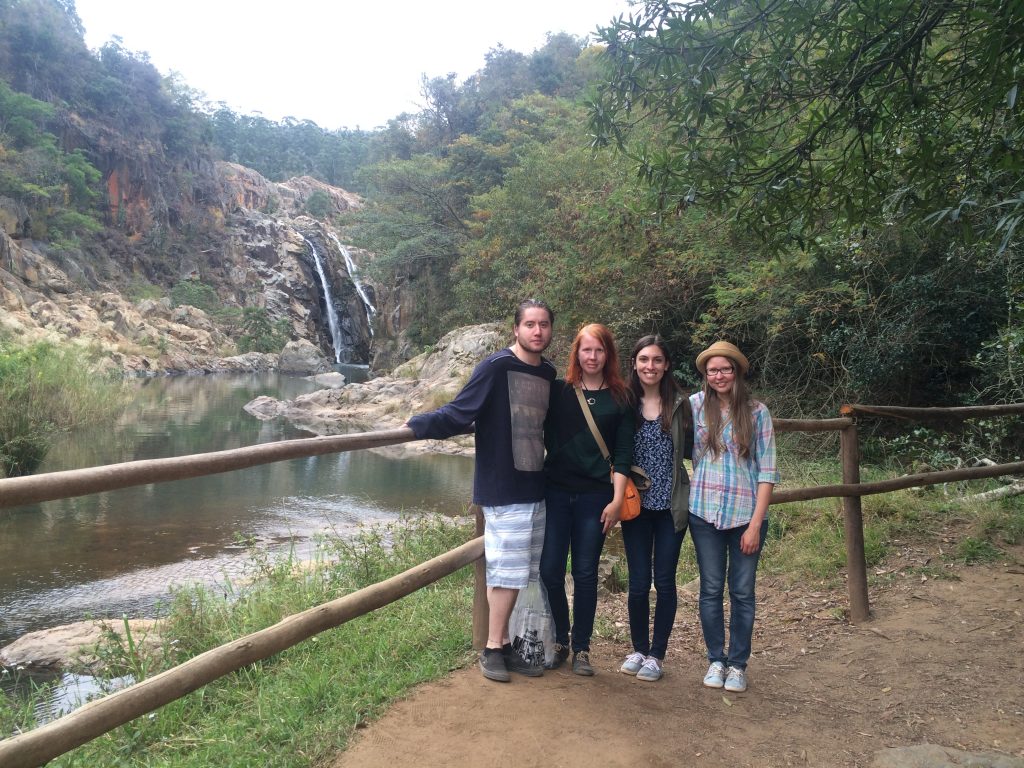 We can't wait for the Olympics to start so we can cheer on Team Swaziland, and Canada of course!