By Matthew Hagopian:
Sawubona!
After a few hectic days of sorting out my flights, I've finally made it to Swaziland! After arriving I was a bit jet lagged (having stayed up for 38 hours straight), but without a doubt very exciting having finally arrived. I was greeted outside of the airport by my new co-workers: Dalton, Bandile, and Sihle. I've learned quickly not to trust Bandile haha. I made the same mistake Rob made and tried to hop in the front seat on the right hand side…this will take some getting used to. We took the drive into Mbabane and I got to meet everyone in the SOCGA office. They were all very welcoming and Mrs. H. and I had a quick discussion about my role for the next three months here in the organization. It seems like it will be a very rewarding internship after all!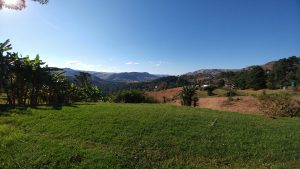 I am finally all settled in the Sibebe View Lodge. It has a fantastic view, and I couldn't have asked for a nicer room. It feels very luxurious to what I was actually expecting. The only difficulty I encountered was my mistake to buy a large amount of groceries and try my luck at hiking back up the mountain to the lodge…I have to give credit to Alex Longwell for walking to and from the office up that hill every day. I'll try my best to keep that tradition alive. On a side note, Alex, I got your message…and yes haha…your folder was a lot messier than I intended it to be!
I have only had one day of work as of now, but I am sure it is just about to kick off! It looks like I'll be revising and touching up the Taiwan Games Official Handbook, and preparing to take part in a few school trips to prepare each school for the actual presentation of the Games; which is expected to take place on the 14th of July. Nothing is set in stone as of yet, but this upcoming week, I'll have a clearer vision of what to expect for the remainder of the summer.
I'll give a little thanks to everyone who helped get me through that little rough patch with the flights before I send off!
Until next time,
Matthew Hagopian