By: Alexander Longwell
Sawubona!
Despite the Swazi times my stay here seems to be flying by, hard to believe it's already been 3 weeks. I'm now well into working on preparations for the Queen's Baton Relay (QBR) which will be in Swaziland between May 8th and 11th 2017. My task is to write the proposal and confer with Carmen Rennie, SOCGA Project Manager, and Mbali Dlamini, SOCGA Communications Officer, about the many details that go into hosting this event in Swaziland. Sadly I will not be here to witness the Baton Relay and see my work come to life. I will just have to make sure my friends and co-workers here send me an update on how it goes.
For those who don't know what the QBR is, it is similar to the Olympic torch relay except that it travels across all of the nations and territories of the Commonwealth before the start of the Commonwealth Games. The Baton starts its long journey at Buckingham Palace in London where the Queen places her message in the baton and entrusts it to many baton bearers as it travels the Commonwealth. When it arrives for the opening ceremonies the Queen or her representative will remove the message and read it aloud, marking the start of the Commonwealth Games.
Back at home it has been fairly quiet as no other long term guest are renting out the rooms yet. I did get to meet a couple guys from the UK who stopped in for a few days. I played several games of foosball with them, bringing my competitive side out. Following their stay we had a local youth church group use the lodge as a gathering point. They invited me to join them for lunch and I graciously accepted. I am learning very quickly that eating with your hands is much more common than using utensils, no complaints from me.
T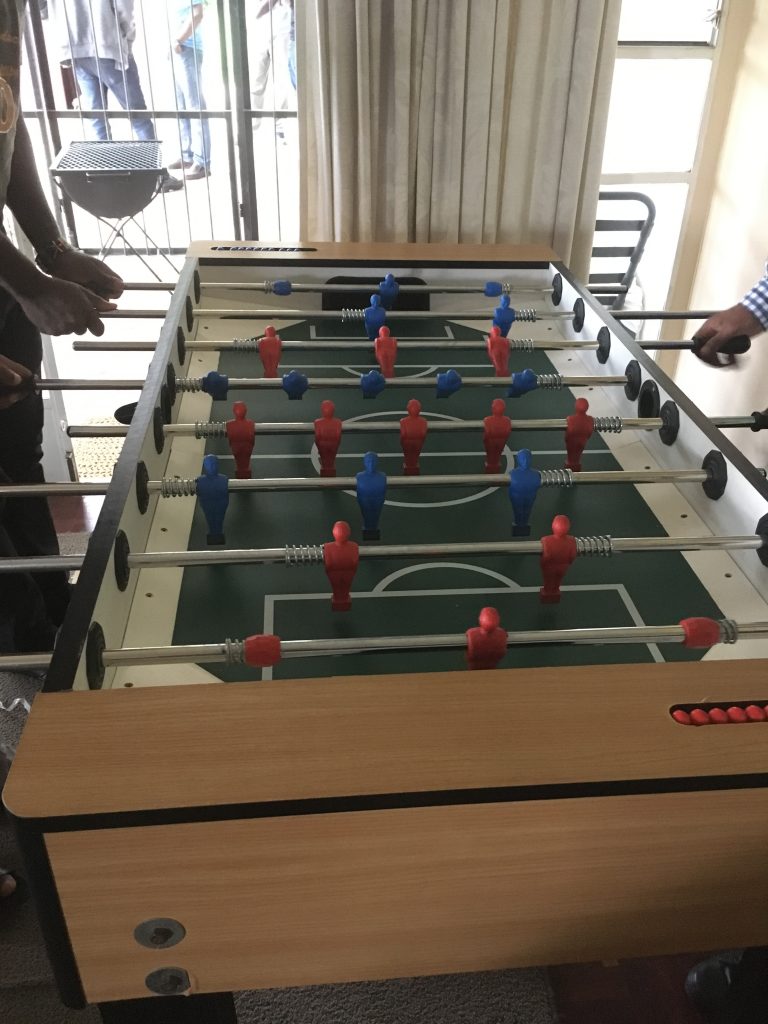 he weather here has been very wet with at least one rain shower occurring each day. I have also found the thunder to be loud and powerful. I know my family would enjoy sitting through one of them, my dog not so much. When it isn't raining the temperatures sit around 30 degrees with a warm breeze making my walks to and from the SOCGA office a sweaty workout.
Now that I'm all settled in I will be able to explore more. I have plans to test out Mbabane Club this weekend, which I am told is a popular place to go. I'm also looking into exploring Milwane Wildlife Sanctuary, who offer tours via horse back and mountain biking.
Until Next time,
Alexander Longwell.