Written by: Ronald Hollingsworth, SportWORKS Officer, Sport for Newcomers Hamilton
I have reached the halfway point of being a SportWORKS Officer and have already had a great experience. It's been incredible working with Newcomer youth to help them acquire life skills through sport. It's also been fantastic to watch their confidence grow with time.
Our weekly volleyball program just completed at the end of April. S4N Hamilton and the Ontario Volleyball Association teamed up to offer a four-week introduction volleyball program for Newcomer girls.
Kerish Maharaj, Manager of Communication and Community Outreach, led the sessions. Kerish was crucial in giving the youth developmentally-appropriate training as well as equipment. His message to the girls was simple: have fun and do your best.
During the final two weeks, I also assisted with coaching as Kerish taught the Newcomers girls proper playing techniques through a combination of drills and games. The youth, for example, played Spikeball to improve their spiking, footwork, and communication on the court. Every week each participant improved, demonstrating remarkable growth and excitement.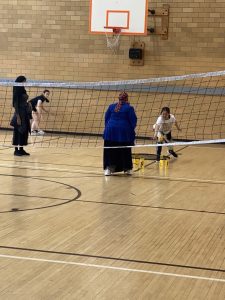 The volleyball event received a lot of positive feedback. The girls expressed their excitement at being able to take part in the lessons. Participants said, "It was enjoyable meeting new people and the good part is that they are all really friendly and kind," another girl was quoted saying, "I also wanted to test my skills in this sport."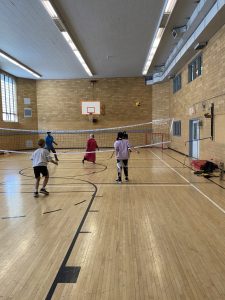 This volleyball program was an example of  Newcomer youth having a fantastic time. Badminton is our next program for Newcomer youth. This is particularly noteworthy because it will take place during the Queen's Baton Relay in Hamilton. We're all quite thrilled about it and can't wait for the big day.