By Jarrett Costron:
There are only 21 days until I am back in Canada.  In other words, it has been 77 days since I jumped on a plane and embarked on what has been one of the most memorable experiences of my life.  Moving across the world, away from family and friends, has certainly been met with challenges.  However, these obstacles don't come close to overshadowing everything that I have been able to accomplish and experience thus far.
Last Monday, nine taekwondo coaches graduated from the second module of our Botswana Long Term Athlete Development (BLTAD) grassroots coaching program.  Initially we expected ten to graduate, but due to behavioural issues, the Botswana Taekwondo Federation (BTF) decided to expel one of the coaches from the program.  Hearing about the coach being expelled was extremely disappointing.  That said, I am still encouraged by the momentum that the BTF continues to build.  After all, 9 people are one step closer to becoming nationally certified taekwondo coaches. And as result, the BTF is continuing to build a foundation that will allow them to implement sustainable programs within their federation.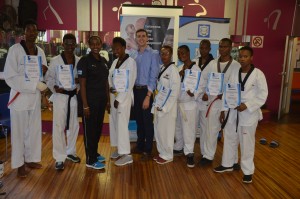 During the next few weeks I will be working on completing any remaining tasks that I have.  Additionally, I will be working diligently, in order to ensure that the next SportWORKS Officer will be able to easily continue the project from where I am going to leave off.
This Easter I travelled to Kasane and had the experience of a lifetime.  Located at the north eastern corner of Botswana, Kasane is situated along the Chobe River and acts as a gateway to the Chobe National Park.  Due to the Chobe River's ability to support a large concentration of diverse wildlife, the northern part of the park is one of the best places in Botswana to see many of Africa's famous game.  This is especially true during the countries dry winter season, when large herds of buffalo and elephant converge on the banks of the river.
Despite visiting Kasane during the summer, I left on Easter Monday undoubtedly pleased with what I was lucky enough to see.  Upon arriving at my lodge early Friday afternoon I immediately booked a river cruise as well as a morning and afternoon game drive for Saturday.  Shortly after leaving the dock, my river cruise encountered buffalo, hippos, and large herds of elephant.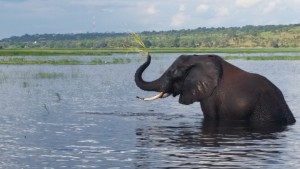 To be honest, I didn't think watching elephant splash around in the Chobe could be topped.  But Saturday's game drives had other ideas…..
On both game drives I came face to face with elephants and saw buffaloes, zebras, giraffes and an array of other game throughout the national park.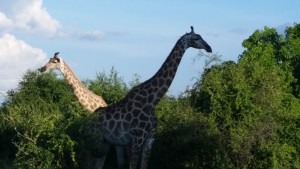 As though I wasn't lucky enough, I even encountered a pride of ten lions on BOTH game drives.  In the morning the lions were roaming the park, searching for the day's meal…..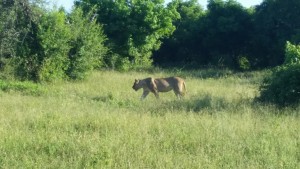 By the afternoon, the pride had settled around a large pan of sand amongst a sea of elephant…..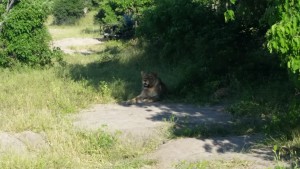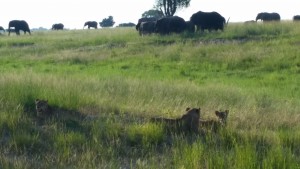 People often travel to Kasane and never see a lion despite going on multiple game drives.  Luckily, this past weekend, Mother Nature was on my side.
Until next time!
Jarrett